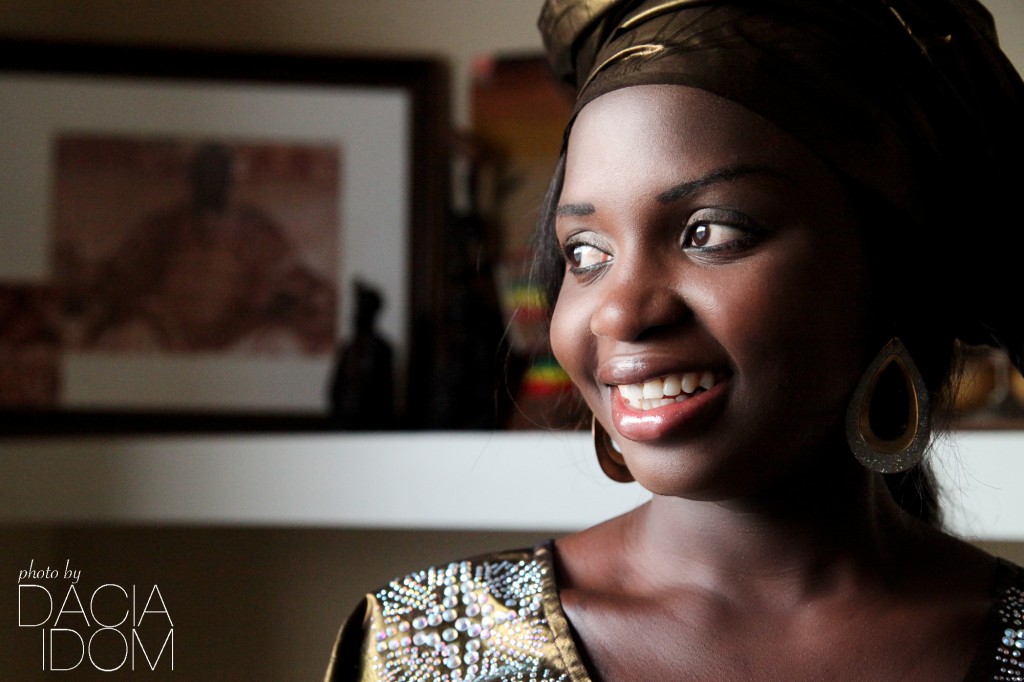 I met Khady on the third floor of Louisiana Tech's Adams Hall. Both of us happened to come out of our rooms and head to the community bathroom at the same time. Louisiana Tech is advanced in many ways, but those community bathrooms are another story. I digress.
Our first conversation involved my repeated attempts at pronouncing her name. She finally agreed I said it correctly. The truth is I had not, and after years of friendship we had a heart-to-heart and a pronunciation lesson. Thank you for your patience in regards to teaching. I know my lessons from you are far from over, so I just keep the notepad (or keyboard) ready.
Through the years, Khady's beauty has been on showcase several times in front of my camera. Welcome to the world of having a photographer as a close friend combined with a friend who is always camera-ready. If Khady is at one end of the room, she has perfected the art of sprinting to be included in the frame. When I was in need of a model, she was always ready.
However, these images are different because this photo project was created with Khady in mind. I first discussed the photo essay with my friend Tamerra during a brainstorming session. (If you lack brilliant, creative friends, get some.) We discussed a photo essay focused on the experience of being a Muslim in a mostly-Christian environment. The video and interview portions of the project have not happened yet, but I look forward to continuing the essay in the future. Khady was the first person I thought about due to our conversations throughout the years.
Khady is from Senegal and moved to Louisiana for school. I thought moving to Ruston, a town four hours from home, was difficult. Imagine moving to another country — alone. Somehow, my international friends make it look so easy, even when times are hard. Yet, underneath it all, I understand it is natural to long for home. Bonding and creating relationships with new friends eases homesickness, but there is little argument that home always tugs at the heart. I know Khady feels her experiences have made her stronger. I know because of Khady, I am a better woman.
Khady, you have shown me more about loving people who do not share my beliefs more than anyone else.  I will never forget the time you made a huge meal for Easter, then asked us if someone wanted to pray. We were in your home, eating your food on a holiday you do not personally celebrate. That moment taught me so much, and I know for you there was no second thought. You love people merely because they are, and I thank you for showing me how it's done. I hope you know that your friends love, respect and support you, despite any differences that exist. As you fast during Ramadan, I wish I was near to make an evening meal for you.
Khady, you represent your home and your family beautifully and authentically.
Ask most people in Ruston about the talented, business expert who specializes in aviation, makes bomb ginger juice, wears beautiful traditional clothes, refuses for you to leave her home without eating, and knows how to turn a bad hair day into a great hair month, many will know her by name. She is my friend, Khady Ndiaye (with a silent K.)